You have a blog and you're pumping out Facebook posts and tweets. But, you're still lacking on the engagement side of your community.
Where do you start? Who do you reach out to? What should you do? How do you build online engagement within your online health community?
During our Blogging 101 webinar (click to watch the replay!), we had a few question about engaging and building online community. While there are many different ways to answer that question (and hundreds of different tips that we could provide), here are our tips!
10 Tips For Building Online Health Community Presence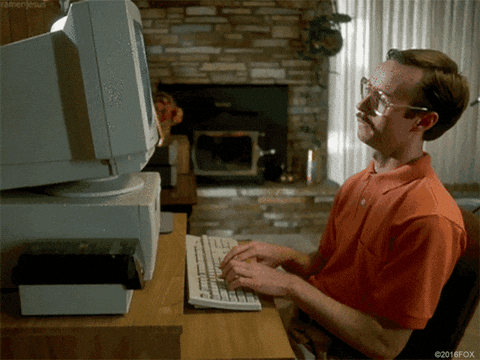 1. Connect on Social Media
The only way to truly become part of the community is to participate! You have to get out there and be active in the conversations which are occurring. This means not only sharing your own content, but sharing others, answering and asking questions, pointing others in the right direction, listening, and helping where possible. In order to be seen as an influential part of the community, you must become an active part of that community!
2. Use Hashtags To Connect With Other Community Members
Option 1: On twitter and Instagram, it's easy to connect with others using similar hashtags. But which hashtags should you use? The best way is to go looking for others who are prominent in your community.
For example – perhaps you're looking to connect with the Rheumatoid Arthritis community. A few quick social media searches may turn up Arthritis Ashley's account. If you quickly scroll through her twitter feed, you can see that she frequently uses the following hashtags: #advocateforarthritis #rheumatoidarthritis #RA #Arthritis #rheum. These hashtags are the perfect place to start while trying to find others to connect with!
Option 2: Check out Symplur's hashtag project. This project is a free open platform for patients, caregivers, advocates, doctors and other providers that connect them to relevant conversations and communities. This is an easy way for you to see top trending hashtags in healthcare and to view upcoming Twitter Chats!
3. Jump Into Twitter Chats
When you're searching for hashtags, look for Twitter Chats to join as well! Symplur's hashtag project is a wonderful tool for finding these conversations.
Say you're a Lupus patient looking for a Lupus focused Twitter Chat. A few twitter searches, or a "Lupus" search on Symplur, would reveal #LupusChat. The Chat occurs on Sundays at 3 pm and tweets are Moderated by @TiffanyandLupus, @SynceNerd_Carli, @caringforlupus, and @Xtel007.
Once you identify relevant chats, mark them on your calendar and join in the conversation!
A few overarching patient focused Twitter Chats are: #PatientChat, #hcsm, #CreakyChats, #Spooniechat, and #CureChat. And of course, don't forget about #WEGOHealthChat which occurs the 2nd Tuesday of every month from 1 – 2 pm ET.
4. Join Facebook Groups
Twitter has Twitter Chats and Facebook has groups! Head over to Facebook and look for any support groups which may be in existence. Another great way to find these groups is to ask other top leaders in the community.
If you're in the Psoriasis / Psoriatic Arthritis community, you may have come across Todd Bello in your searches. Todd runs an "Overcoming Psoriasis" Facebook page which also has an affiliated private Overcoming Psoriasis Facebook Group. Joining these pages and groups can help you connect with other patients and patient leaders.
By being a part of conversations, you'll learn what others are talking about and identify ways that you can be of service. Maybe you see a big gap in content that many are asking for and you know that you can fill that! Not only will you have identified content to publish on your blog, but in being a part of conversations, you'll build up trust and credibility so others will reference your content.

5. Don't Just Promote Yourself
Most people don't like being on the receiving end of self-promotion. Don't look at connecting with others as a straight up way to promote your blog. In order to build trust and community, you must engage in a caring and empathetic way. Sharing your personal story, commenting on others and perhaps pointing them in the right direction will help you build these lasting relationships.
6. Listen To The Community
This is a very important part of connecting with your online community. Remember to LISTEN. Listen to what is being said and what is not being said. By having an ear into the community, you can identify ways to help bring value. In bringing value to the community, you'll increase your trust and credibility, which will help you build strong street cred!
7. Publish Consistent Content
If you're publishing consistently, then others will be more encouraged to check out your feeds. Maybe you only publish on your blog once or twice a month, but you can still be active on social media. Consistency is key.
Remember to recycle your content as well! Bring back old blog posts and repost them. They're still applicable and may be exactly what someone needs to hear in that moment.
Whenever you publish your content, remember to attach those hashtags you've identified as being highly valued within your community. It'll help you reach other community members and it may be just the answer someone was searching for!
8. Integrate Different Media
Everyone reacts to different media. Some community members are drawn to pictures or gifs, others like words, while others may like video. To promote engagement with your posts, and ultimately garner more engagement with your community, test different types of media out on your channels.
Look at what others are doing and see what resonates with your community. Want more tips? Click here to download our #WEGOHealthChat: Using Different Media To Get Your Message Out document. It's chalk full of tips from our Patient Leaders on tools they use, what their preferred media are and the tips they'd like to share with you!
9. Showcase Other's Content
Give props to others within your community and share their content. This can give you an easy way to publish consistently if you're at a loss of what to write on your own! Link to others in the community, share their blogs, comment on their posts and interact frequently with them. Don't proactively ask for retweets or posts. Instead, be genuine and do it as a thank you for their hard work. If you're committed to sharing quality content, others within the community will notice and will return the favor!
There are a few other ways you can showcase others, which will, in turn, help your engagement. You can interview other community members to put their stories on your blog. You'll help bring awareness and those individuals will end up sharing with their community members as well. You could start with interviews or ask others to create guest videos or blogs for you to publish on your site. It's truly a win-win for all!
Rheumatoid Arthritis Patient leader Mariah, who blogs at From This Point Forward, does a great job of showcasing other's stories on her blog. This is a wonderful example of sharing other community members stories and building trust within the community.
By helping others within your community, your community will come back and help you!
10. Realize The Relationships Take Time
Oprah didn't create her empire overnight and unfortunately neither will you!
Amanda Greene (aka LA Lupus Lady) didn't build her 11k+ Twitter followers overnight and Aaron Blocker's "Support Crohn's Disease and Ulcerative Colitis!" Facebook page didn't hit 23k+ followers by just pure luck!
Building and cultivating relationships within your community will help you grow. Realize that the more time you put in, the more you'll get out of it. So, hit up Twitter once or twice a day and respond to other's tweets. Head over to Instagram and interact with others in your community. Or share your advice in Facebook groups and support pages. The more you can interact with others, the better.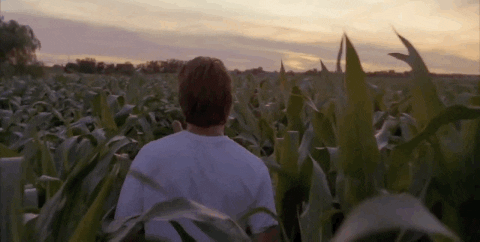 It's a marathon, not a sprint when it comes to building community. You want lasting, real connections. Not just random followers who don't support your mission!
Did we miss something that continuously helps you garner engagement? If so, make sure to mention it in the comments below!
Did you try to implement any of these tips? Which worked for you and which didn't?
---
Julie Cerrone is the Patient Leader Network Director at WEGO Health. Working herself as Patient Leader, Julie wakes up every day motivated to help raise the patient voice. Follow Julie on Twitter, Facebook and on her personal blog.